Flycast Dojo
Peer-to-peer Netplay for Dreamcast / NAOMI / Atomiswave
Available via GitHub & Fightcade
Wanna Spar? Browse our Community section for links to active Discords and Wikis.
Need Help? Check out the Frequently Asked Questions.
Quick Start Videos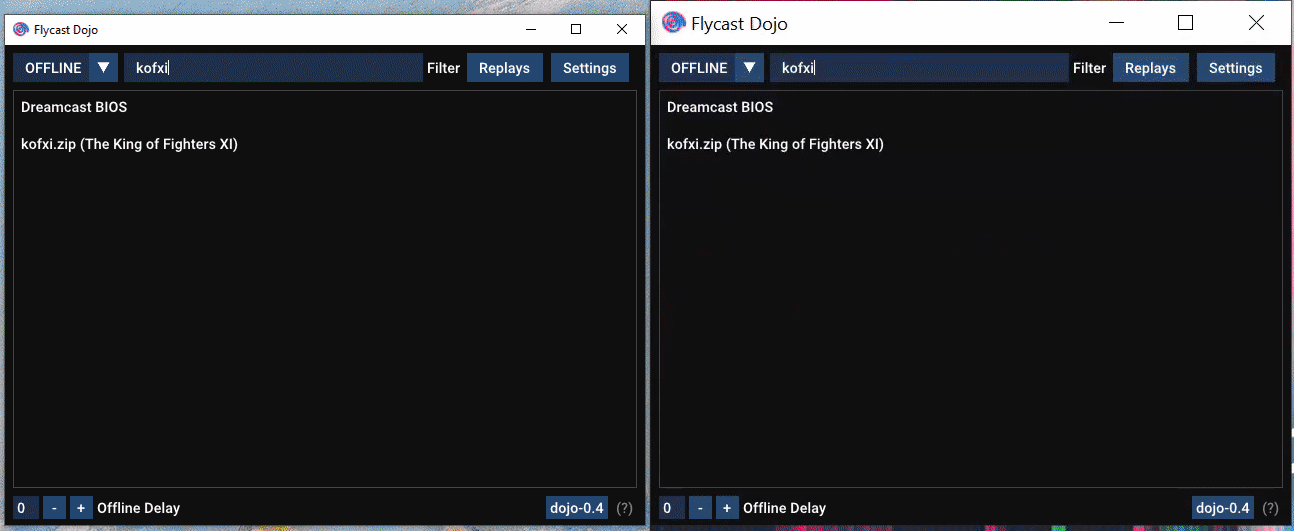 Chat with us on Discord
For emulation and general netplay questions, chat with us on the Flycast Discord.
For Fightcade-specific questions, head to #flycast-emulator on the Fightcade Discord.
FAQ | Documentation | Community | Replay Server [?] | Video Demos